Health Services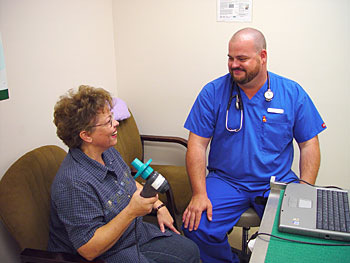 At Shasta Critical Care Specialists our primary concern is patient care and service for both our outpatients and patients at area hospitals. Our physicians provide many services for a range of health conditions.
Nephrology
Drs. Bruce Bartlow, Jeffrey Krahling, Sriram Sambasivan, and Edward Zawada are board certified by the American Board of Internal Medicine in internal medicine and nephrology with decades of experience in caring for patients with chronic kidney disease and kidney failure.
Acute Kidney Failure

Consultation and management of acute kidney failure and Hemodialysis on patients in all of our community hospitals.

Chronic Kidney Failure

Glomerulonephritis
Hypertension
Management of Chronic Kidney Disease
Kidney diseases and hypertension in pregnancy
Kidney stones
Vasculitis
Diabetic Nephropathy
Lupus Nephropathy
Proteinuria
Hematuria

End Stage Renal Disease

Preparation for dialysis
Provision of dialysis care

Peritoneal dialysis
Hemodialysis

Transplantation – evaluation and referral for organ transplantation
Kidney trauma and infection
Diabetic kidney disease
Hereditary kidney diseases
Hospital-based critical illness including respiratory and multiple organ failure, shock, sepsis, trauma, and cardiac/cardiovascular diseases

Plasmapheresis
Dialysis Units

DaVita – Redding Dialysis
DCI
Pulmonology
Drs. Rafael Lupercio is board certified in pulmonary disease with particular expertise in the management of asthma and chronic lung ailments.
Dr. Lupercio has a special interest in the diagnosis, management and treatment of patients with pulmonary hypertension. He has lectured abroad on the subject and participates in local trials for new therapeutic agents.
COPD

Emphysema
Chronic bronchitis

Asthma
Allergy
Rhinitis
Smoking cessation
Pulmonary fibrosis
Pulmonary hypertension
Sleep disorder
Interstitial lung disease
Lung cancer
Hemoptysis
Pulmonary nodules
Sarcoidosis
Tuberculosis
Critical Care Medicine
Our members have over 150 years of combined critical care experience. Drs. Bartlow, Krahling, Lupercio, Sambasivan, and Zawada are board certified in critical care medicine. With an aging population and a nationwide shortage of critical care specialists we are proud to treat and serve the patients in our community who have a variety of life threatening illnesses (see attached link for crisis in critical care). As critical care specialists we have cross trained in other specialties including Pulmonary Diseases, Nephrology, and Internal Medicine. We provide a broad and comprehensive system approach to our patients keeping the quality of life and family support as our main goal.
ARDS (Acute Respiratory Distress Syndrome)
Respiratory failure
Congestive heart failure
Anemia
Bleeding disorders
Sepsis
The practice has always provided management and subspecialty consultations for hospitalized patients. The group is now available to provide hospitalist services for all medical problems which require inpatient care. Shasta Critical Care Specialists make the following commitment to providers:
24/7 availability for admissions, inpatient care and discharge coordination
Including you in all significant decisions affecting your patients
Continuity of care between general medicine, critical care, nephrology, pulmonology and immunology
Coordination with you at the time of discharge, assuring seamless discharge planning and ongoing post-hospital care
Minimizing costs and length of stay whenever possible, optimizing SNF/rehab/home care after hospitalization
Critical Care Procedures
Intubations
Bronchoscopy
Central line placements
Swan Ganz Catheter placement
Hemodynamic measurements and management
Arterial line placement
Hemodialysis
Plasmapheresis
Myasthenia graves
Acute and chronic demyelinating diseases
Community Services
Shasta Critical Care Specialists support progress in medicine with participation in national professional groups, publications and workshops throughout the country.
Public Speaking
The physicians at Shasta Critical Care Specialists deliver lectures and community education throughout the area including the pacific coast, Mt. Shasta, Susanville, and Alturas as well as local hospitals. The range of topics is broad including medical ethics and end-of-life considerations to COPD and pulmonary hypertension. Learn more about available speakers.
Teaching
Members of Shasta Critical Care Specialists are credentialed with UC Davis as Assistant Professors of Medicine and they are actively involved in teaching the Family Practice residents at Mercy Medical Center, Redding.
Publications
Members of the practice are accomplished authors and have published clinical papers and/or books. For details select from the following: